–
BELPA®FLEX
EXPANSION JOINTS
–
FABRIC EXPANSION JOINTS BELPA®FLEX
MONTERO´S expansion joints are mostly used in boilers, industrial furnaces, cement plants, power plants, cogenerations, paper industries and general industry in order to absorb vibrations in ducts, pipes and equipments with air up to 1200 ºC temperatures and less than 1 bar.
MONTERO manufacture and design with different configurations, depending on the application and the working conditions.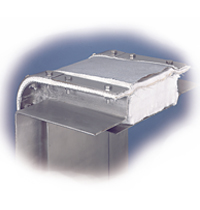 Not aggressive
media applications
Applications with
large axial movements
High temperature
applications
–
METALLIC EXPANSION JOINTS BELPA®FLEX
axial expansion joint absorb expansion joitns BELPA®FLEX , caused by the thermal difference of the media inside pipeline. BELPA®FLEX are manufactured according EJMA standad & DIN 17440/DIN 2401.
depend on pipeline conection, there are 3 kind of expasion joint : FLOATING FLANGE, FIXED FLANGE AND BUTT WELDED.
–
METALLIC AXIAL EXPANSION JOINT FIXED FLANGE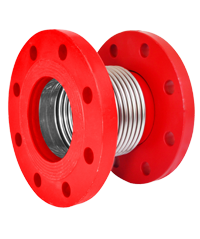 Bellow AISI 321 : Flange ST37: -20/+10 mm: PN 16 DN25-DN300
Bellow & inner sleeve AISI 321 : Flange ST37: -20/+10 mm: PN 16 DN25-DN300
Bellow & inner sleeve AISI 321 : Flange ST37: -40/210 mm: PN 16 DN50-DN300
–
METALLIC AXIAL EXPANSION JOINT FLOATING FLANGE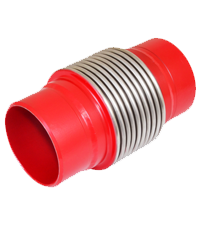 Bellow AISI 321 : Flange ST37: -20/+10 mm: PN 16 DN25-DN300
Bellow & inner sleeve AISI 321 : Flange ST37: -20/+10 mm: PN 16 DN25-DN300
Bellow & inner sleeve AISI 321 : Flange ST37: -40/210 mm: PN 16 DN50-DN300
–
METALLIC AXIAL EXPANSION JOINT BUTT WELDED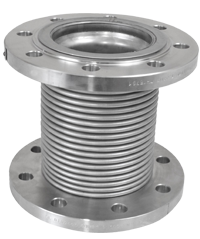 Bellow AISI 321 : Flange ST37: -20/+10 mm: PN 16 DN25-DN300
Bellow & inner sleeve AISI 321 : Flange ST37: -20/+10 mm: PN 16 DN25-DN300
Bellow & inner sleeve AISI 321 : Flange ST37: -40/210 mm: PN 16 DN50-DN300