–
MONTERO ®
BIOCERAMIC TEXTILE PRODUCTS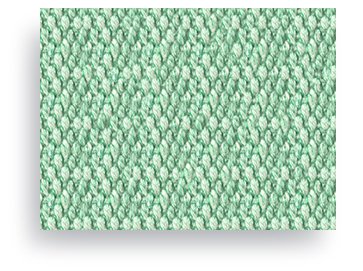 Temperature grade of soluble fiber : 1200ºC , melting point >1350ºC

Estimated working temperature: 1000ºC ( with wire insertion)

750 ºC ( with glass)

Non combustible after descomposition of the organic material.

Resistant to acids and alkaline products, except at high concentrations.
Textile materials made of BIOCERAMICS fibers 100% alkaline earth metal silicate (SAT) with an organic addition to make easier the braiding proccess  <15%.
Glass insertion:
CC-15 BIO, RC-45 BIO, CC RC-35 BIO, CTC-61 BIO, FTC-85 BIO, BC-25 BIO, TC-100 BIO, TC-135 BIO
Wire insertion:
CC-16 BIO, RC-46 BIO, CC RC-36 BIO, CTC-66 BIO, FTC-86 BIO, BIO TC-110I BIO, TC-145I BIO
| CATEGORY | REFERENCES OF THE PRODUCT |
| --- | --- |
| CORDS | CC-15 BIO, CC -16 BIO. |
| BRAIDS | RC-45 BIO, RC-46 BIO, RC-35 BIO, RC-36 BIO. |
| WEBBINGS | CTC-61 BIO, CTC-66 BIO. |
| SLEEVES | FTC-85 BIO, FTC-68 BIO. |
| LAGGINGS | BC-25 BIO. |
| CLOTHS | TC-100 BIO, TC-110I BIO, TC-135 BIO, TC-145I BIO. |